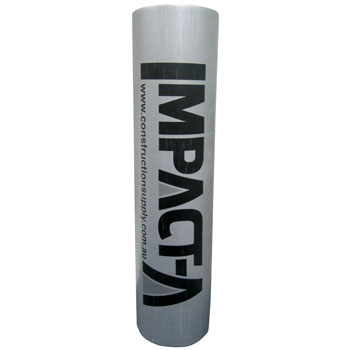 IMPACT-A Floorguard 28437
IMPACT-A Floor Guard – Super Tough Floor Protection Sheet is a composite protection medium manufactured from a closed cell, cross linked foam which has one face thermally fused to a strong Polyfabric weave which is tough and durable. This material is free from any heavy metals, plasticisers or CFC's.
Impact-A Floor Guard may be used to protect a wide variety of common surfaces
Will not decay or rot out Has excellent chemical resistance
Has a high abrasion and tear resistance
Has high water resistance and can be used as a water barrier
Easy to cut and shapes well through folds (wall protection for example) Fast and simple to install
It's lightweight for ease of transportation and handling
Impact-A Super Tough Floor Protection Sheet is reusable
To buy IMPACT-A Floorguard, please use the Store Locator below.