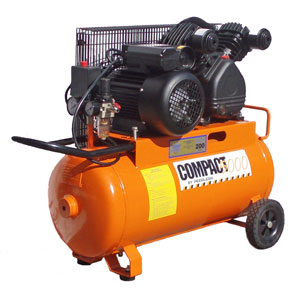 COMPACT 5000 Electric Belt Drive Compressor
Designed specifically for builders and runs 2 x 4 inch framing guns at the one time.
Compact in design and fully portable to provide high volumes of air when required.
Complete with 2 outlets – one through filter regulator and one directly out of the air receiver. Fitted with new Smart Filters.