COMPACT 3000TT Twin Tank Compressor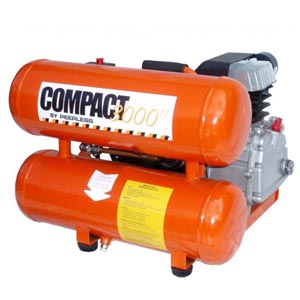 Designed for the building industry and home handyman, the Compact 3000TT ensures a more compact and lightweight compressor that is portable and fits easily into the back of a utility.
Built especially to suit framing nailer. Please choose the correct design for your application, either the Compact 3000 Roll Cage or Compact 3000 Twin Tank.
For fencing and flooring we recommend a belt drive model.